This California Radio Station Is All About Protecting Indigenous Culture
Culture
Posted: April 11, 2019 by HipLatina/ Story by Araceli Cruz
Ventura County sits just above the Los Angeles area and below Santa Barbara. It's a gorgeous place that is made up of beaches, mountains, and fields. It's also home to 20,000 indigenous Oaxacan people who have planted their roots there since the 1970s. These people work there, go to school there, and cultivate the sprawling agricultural landscape — but for the most part, they are often an overlooked community. While there are various immigration groups to support them, there's also a radio station that is promoting their indigenous culture and educating the community about this incredible group of people.
Radio Indígena 94.1 FM serves the people of Ventura County and brings indigenous language, information, and education to native people that live there. According to NBC News, the station is "one of the first indigenous Mexican radio stations in the United States," and is a "community-run station" that boasts 40 hours of original programming every week, broadcasting music and talk shows in a handful of indigenous languages, as well as Spanish programming too."
Their website states that Radio Indígena launched in 2014 and that aside from music, they provide cultural and news information in various indigenous languages including Mixteco, Zapoteco, Triqui, and more. The station is also non-commercial and a non-profit.
"All of our efforts is towards the construction of a radio station that will serve to improve our community and to give the indigenous community and their children a creative opportunity," they state. "Radio Indígena creates a voice for the indigenous community that too often experiences social isolation and disenfranchisement within the community at large. We will produce quality radio programming to promote equality, peace, democracy, and social justice to help our community overcome barriers of literacy, language, discrimination, poverty, and illness."
The station is also a part of the Mixteco/Indígena Community Organizing Project, which provides crucial information and resources to the Latino community.


We joined Governor @GavinNewsom along with other young leaders to discuss Health4All Young Adults in his recent CA budget proposal to expand Medi-Cal to young adults age 19-26 #Health4All 9:12 PM – Jan 31, 2019 Twitter Ads info and privacy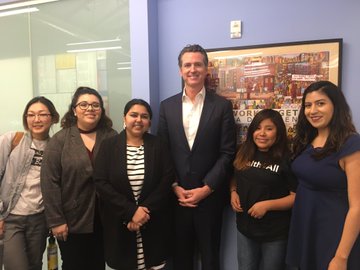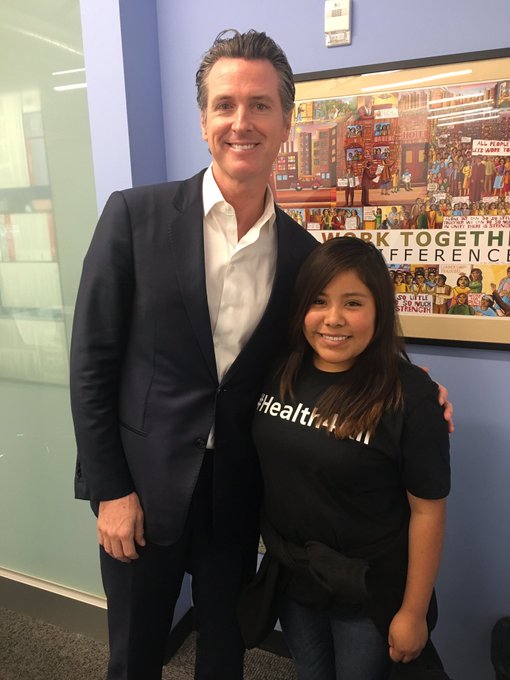 Carmen Vasquez and Delfina Santiago are two of the volunteers that host their radio show between 10 a.m. to 1 p.m., every Sunday. According to NBC News, Vasquez works as a teacher's assistant and Santiago works in the Ventura County flower farms. Both provide insightful information about the indigenous culture, and they say they are aiming to "not only connect listeners with their roots but also protect Mixtec languages from going into extinction altogether."
"We've already lost three languages in Oaxaca," Santiago said to NBC. "They're gone."
Thankfully this station will revive and keep the indigenous culture alive in the U.S.